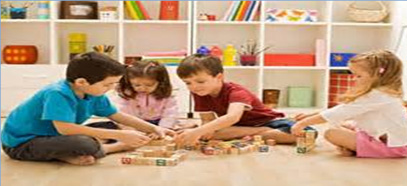 A teacher is perplexed that despite of her all efforts the child is not responding in class. At home it is other way round.
A child does not want to write a specific no. It has to be reason out.
A child only talks about cars, buses, trains. Parents are unable to deal with it.
A child cries that his name should be changed.
The little kindergarten kids are the most amazing ones since time immemorial. Yet at present time the significance to know them, deal with their surprising questions and the study habits has increased manifold. The teachers despite of having training on specific problems of kids and how to deal with them are unable to understand them because the problems cannot be generalized and each kid need to be dealt taking care of individual differences.
The teachers training and Parent's orientation on the issues concerned are utmost importance.
Slow learners vs. Gifted intelligence
Problems of learning
Understanding creative and talented.
Growth assessment vs. Grades
Emotional Problems(Withdrawal)
Emotional problems(Anxiety, Fear, Phobia)
Conduct Problems(Aggression, Truancy)
Life Skills and Soft Skills for teachers and Parents