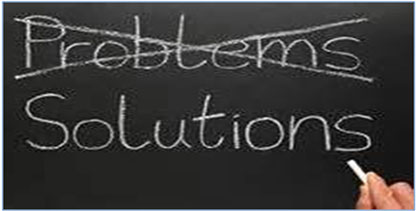 Concept: Hello Technokids conceptualises that we at every life stage has a kid within us which makes us adamant, stuck in situations from where we are unable to move forward. We require a person who can after understanding the point of view we stuck to can give broader perspective which enables to give the direction to life.
Dr. Rinita Jain is a Counselling Psychologist who is trained and experienced in giving Focussed Solution which is working on Solutions rather than cribbing on problems of Today.
Aim : We vision to bring the difference in life to offer various counseling services for students from PG to PG ie Primary group to Post graduation. We also caters to the problems of youth, mid life and aged which generally ranges from stress and mild anxiety to neurosis inclusive of panic attacks, suicidal tendencies, personal growth, work and relationships.
Reach: It is for those who is undergoing stress and depressive phase whether personally, professionally or socially. The need arises when a person does not found help to deal with conscious/ unconscious problems surrounding them. They desperately seek for someone who can understand their view or is able to let them understand other's view with conviction.
School, Colleges, Universities, academic institutions can be benefitted with case specific counseling, group counseling and trainings provided.
Methods: School/College Wellness Health Program(SCWHP)
Growth Assessments for students (Elementary/Secondary)
Teachers Training (Life Skills and Soft Skills)
Teachers Training (Innovative methods)
Parent's Orientation
Group Orientation for students
Specific Case counseling
It is talking to a counseling psychologist through email, chat where you need not to leave private zone of your being and personal space is not threatened. The counsellor is not interested in your identity if you do not want to disclose it. You can discuss the problems and worries with ease and come to a healthy decision
Events, Conferences, Seminars and Webinars are organized.
Events like school and college functions can be benefitted with the webcast and stage plays prepared by us.
Resources and articles for Educational Books, Magazines and Website Development.
The first book "Life Skills for Teenagers" can be helpful to teachers, Parents, academicians for providing solutions to deal with adolescent's problems.
Outcome : Today when technological innovation and media revolution has given new ways and meaning to learning accompanied by increasing anxiety, competition and problems among kids and students. The problem of deterring mental and physical health lack of concentration in studies, delinquency, aggressive acts, premature relationships and suicide has become order of the day.
With this initiative we can have sensitive educators who are trained to bring out the individual differences so that every student can be motivated to unleash and realize their ability and potential.
Developing Confidence, Curiosity, Intentionality, Self Control, Relatedness, Capacity to communicate and cooperativeness skills will make children ineffective towards the negative aspect of technology and media. Instead they are able to use them for their advancement.